India is full of resources and is a business hub, but the businesses here are growing at a slow pace as they do not use the necessary technologies to boost their sales. To target the same, Google has launched Digital Unlocked which helps small and medium businesses by teaching them the needed Digital knowledge and skills that they can use to establish an online presence in their businesses.
What is Google Digital Unlocked?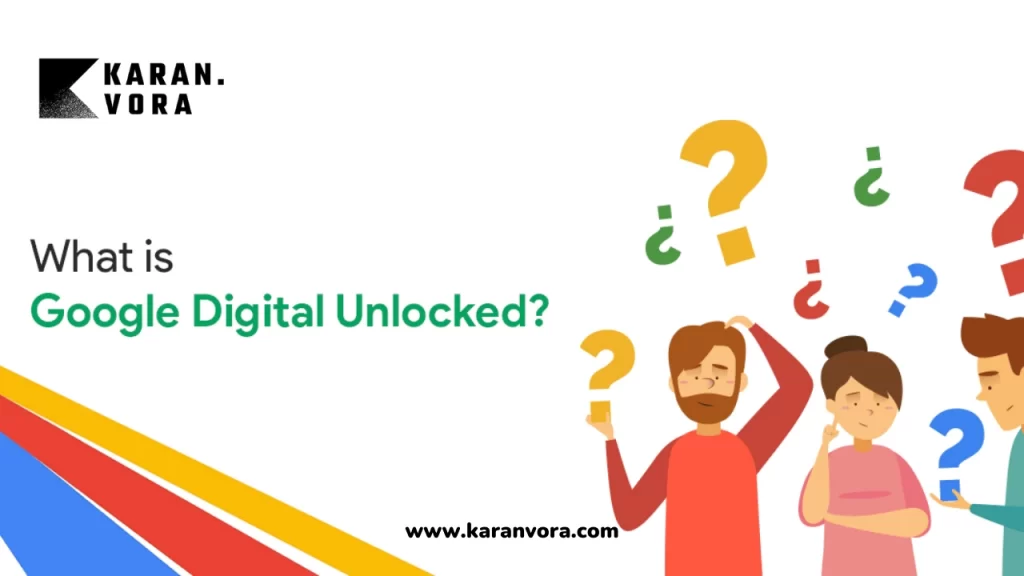 In collaboration with the Indian School of Business and the Ministry of Electronics and Information Technology, Google has launched a platform known as Digital Unlock to help business owners, Startups, Students, and anyone who wishes to learn how to do business online and how to promote and grow the business online.
The program's objective is to provide Startups, SMEs, and Innovators with the necessary skills for using the power of the internet to boost their businesses.
It is targeted towards teaching them how to create their online presence, how to launch and execute cost-effective and targeted digital marketing campaigns, how to reach out to the wider audience over the internet, how to increase their sales volume using digital means, how to connect with the potential customers, how to stay competitive in the digital market place, Etc.
Sundar Pichai launched "Google Digital Unlocked", a platform that anyone can use to learn how to take their business online and how to grow it.
In short, the program helps the Startups, SMEs, and Innovators of India by providing them with the necessary knowledge on how they can digitalize their businesses.
Why should one Digitalize its business?
Benefits of Digitalization
To expand the reach of their business.
To reach the wider and even the global audience.
It provides your business with a digital presence, and therefore the visibility of your business increases.
It becomes a new way of communicating with your customers.
The customers can connect with your business from anywhere, and at any time and therefore this improves customer satisfaction.
You get your hands on various types of data that help you in making better decisions.
It improves the efficiency and productivity of your business.
Once you are online, you will come across global trends, encouraging and boosting your innovation.
It makes internal communication and teamwork easier.
Improves your working conditions
It helps you in taking your business to new heights, and so many other benefits.
Therefore, when you opt for Google Digital Unlocked, you are ready to take your business online and promote it after the course completion. It is your training for the Digital World that you can use to take your business or Startup to the next level. Even as a student, you can use these sources to gain new skills useful for your job or your business when you open one.
Is Google Digital Unlocked Free?
Yes, Google Digital Unlocked courses are completely free for everyone.
But there are 6 paid certification courses also available.
Below are 6 paid courses,
Prepare for the G Suite Certification Exam
Google IT Support Professional Certificate
Google IT Automation with Python Professional Certificate.
Data Analytics
Project Management
Digital Marketing & eCommerce
What kind of Courses Digital Unlocked is Providing?
There are a total of 136 courses available on Google Digital Unlocked, which are divided into 3 categories;
Data and Tech
Digital Marketing
Career Development
These courses have been approved by industry experts, top entrepreneurs, and some of the world-leading employers. Therefore, this ensures that everything you are learning is up-to-date and a real-world skill that will help you reach your goals.
You can study the course online using your PC or Laptop, or you can even use your phone. As the material is available online, you can learn at your own pace or whenever you are free. You can also revisit the course as many times as you want.
Offline courses are also available for people who do not prefer learning online.
Is Google Digital Unlocked Certification Free?
Yes, Google Unlocked Certification is free forever. However, you have to complete all the course models that you choose to unlock the exam. To get the certificate, a candidate must obtain 80% or more. There are three attempts only, so make sure that you remember everything.
For Example:
There is a course – Fundamentals of Digital Marketing Course that has 26 Modules, and the modules have divided into 106 video lessons that account for up to 40 hours of training and learning.
A person has to complete all 26 modules, and they will receive a badge after completing each module. After completion of all the modules, the person can give the exam for the certification.
Once you have given the exam and cannot score 80% or more, you can try it for the second time after 10 hours. It is also a time-based exam, and therefore you have to take care of the time too. If you run out of time, you fail.
Note: If you wish to get the certificate in the course you take, you cannot skip any module. You will require all the badges to unlock the certification exam, and therefore you have to study all the modules.
Is Google Digital Unlocked Certification Useful in 2022?
Yes, any type of extra skill or certificate can be really helpful to you.
Here are the advantages of having a certificate
It adds another certificate to your CV. India is a country where certificates have significant importance when it comes to job interviews. A certificate will receive only after passing the exam. When it comes to Google Unlocked Certification exams, the passing percentage is 80%, which is enormous. Ultimately, certification shows that the person knows a lot about the course, and therefore the digital unlocked certificate can work as a gem in the CV.
As you are certified in something, it shows that you have the required expertise in the field, and therefore you can also find a job in the same field. Digital Unlocked certificate will work as proof that you are a certified person in the respective field.
Gaining new skills can help you grow your business and even to gain promotion.
Get Certified from Here: Google Digital Unlocked
Note: Don't contact us for any of the Google Digital Unlocked related queries.
Conclusion about Google Digital Unlocked
In India, very few businesses have a web presence, and many business owners have no idea what they should have an online presence.
In this digital world, having a digital presence can give your business the much-needed push. As a business owner, Google Digital Unlocked can help you gain the necessary skills to take your business online. Even as a student or an employee, these courses can help you gain new skills that you can use to get a new job or get a promotion.
Google has presented a huge opportunity for Indians, and by all means, opting for these courses will help you in achieve all the benefits mentioned above.